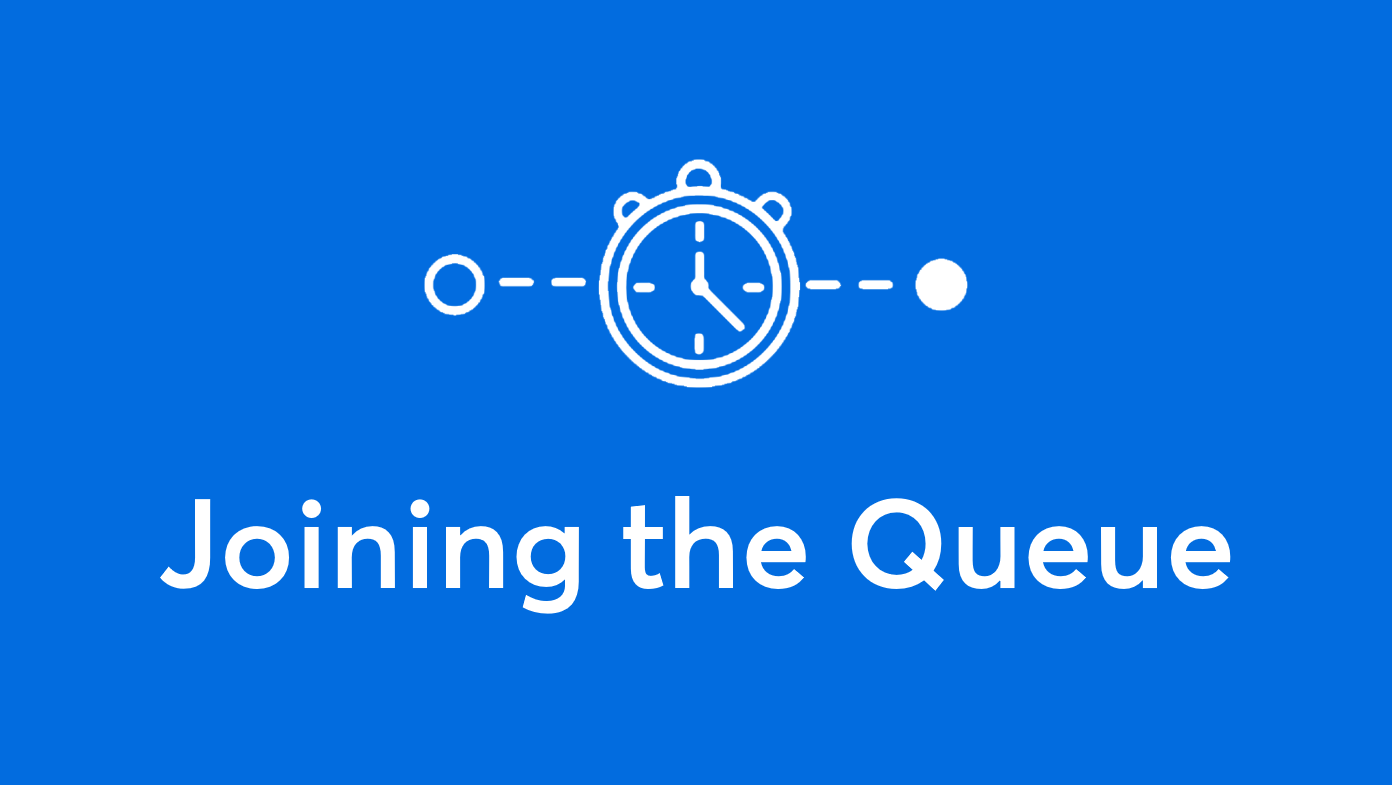 Join the Queue! The Latest Way to Shop for Tickets to Popular Events
We've all been there, ready and waiting to buy the perfect tickets to see our favourite artist, show, or team. The clock strikes 10am, you hit go, and tickets are...gone! How can that be?
The answer is Ticket bots. Ticket bots are moving faster than ever, snatching up the best seats at great prices, all in a matter of seconds.
Ticketmaster is committed to fighting bots and getting more tickets back into the hands of real fans at prices set by the artist, show, or team. This is why we created the Ticketmaster Smart Queue, which powers the latest way to shop for tickets to popular events while keeping bots out. The Smart Queue acts as a 'virtual line', which helps us protect you and tickets in a more effective way.
How the Smart Queue works:
Go to

Ticketmaster, log into your Ticketmaster account then locate the event* you want to shop for.
Join the Pre-Queue at least 10 minutes prior to the event going on sale.
When the sale begins, the Queue will open, and you'll be given a place in line.
Once it's your turn to shop, you'll use the map to select your seats and then proceed to checkout. Please note, that during high-demand sales, tickets are available first-come, first-served, and are not guaranteed.
Shopping Tip: If you're planning to shop for an event on your mobile device, don't allow your screen to dim or your Waiting Room will pause. Also, resist the urge to refresh. Your page will automatically refresh when you enter the Queue.
* Events using the Smart Queue may vary due to traffic and demand that impact wait times.
For a smoother shopping experience, we recommend…
Sign in to your

Ticketmaster account

at least 10 minutes in advance of joining the Pre-Queue. This will speed up your purchase later
Confirm you have a valid form of payment in your account with current email and billing information. This will make checkout a breeze.
If you need to step away, turn up the volume on your device so when it's your turn, you hear the Queue notification bell.
What is the Pre-Queue?
The Pre-Queue is your virtual waiting room. Fans gathered here will be automatically added into the queue when it opens.
In case you have more questions, we included a few commonly asked ones below.
Why is there a Smart Queue?
It's to ensure the fairest possible purchase experience for all fans and to keep out the bots for added ticket security. Previously, everyone entered the shopping experience at once. Since automated bots are faster than a real, human fan, they can scoop up tickets before fans are able to shop and checkout. This results in tickets being sold out in a matter of minutes. With Smart Queue, we manage the flow of traffic into the shopping experience while simultaneously detecting bots and reducing their access. This gives you a fairer chance since you're only competing against other real, human fans for the same seats.
Is anything different when I shop for tickets with the Smart Queue?
Yes. An improved shopping experience. When we use the Queue, we introduce a virtual line that manages traffic flow and eliminates the crazy rush of everyone shopping at once. This gives you more time to shop and the freedom to view the entire venue and pick the exact seats you want to buy. The one thing that having a Queue won't change is that tickets are still available first-come, first-served, and are not guaranteed.
Do I have to stay on the page the entire time?
Yes. While you're in the Queue, your spot will be automatically and frequently refreshed, so please don't refresh, close, or leave the page. While it's a better idea to keep your device nearby, if you need to step away, we recommend turning up the volume on your device. This way, if your turn begins while you're still away, you'll hear the notification bell from the Queue. When it's your turn, your spot will be held for 10 minutes to begin shopping.
Is there a set time I will get ticket access?
No, a set time is not guaranteed. Since this new process allows fans to scope out the venue and shop for the best ticket for them, there may be a longer wait than you've experienced before. Because we don't want fans to feel rushed, we'll only allow more people in when space opens up and will keep you updated on your status along the way. Remember to watch your page, as the Queue can move quicker than expected and your turn can come at any moment.
Can I skip the Queue?
No, the Queue may not be skipped. It's set up to protect you from ticket bots, and because you can pick your exact seats from a venue map, provides a much better shopping experience for you.

Will I get tickets if I have a spot in the Queue?
Just like before, tickets are always based on availability, demand, and are not guaranteed.