If you need to contact us about your order, you can now do this directly from within My Account. Follow the instructions below to do this.


Our Contact Centre hours are from 9am to 5pm Monday to Sunday. Please do not send in multiple requests, doing so will slow down our response times. Instead, try our Social Media team or check our help pages if you are in need of any updates, these will be updated regularly. We are currently experiencing a high volume of Rescheduled and Cancelled events. Please be assured that our staff is doing everything that they can to answer you. When/if your event is affected, you will be contacted by email and/or SMS and the information will be posted here. This page will be updated as soon as we hear officially from event partners. Thank you for your patience and understanding during this trying time.
Step 1. Login to My Account here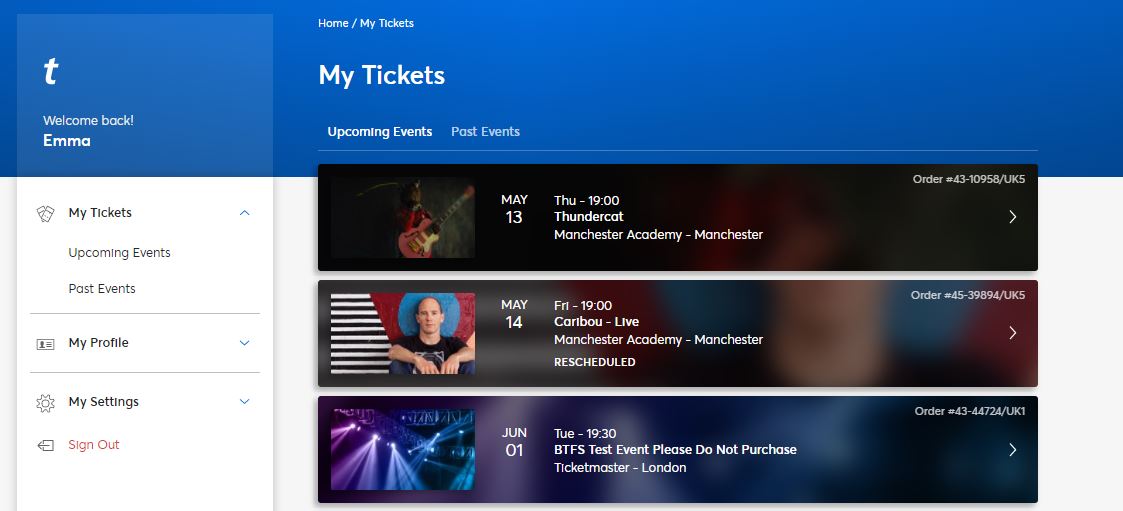 Step 2. Select the event you wish to contact us about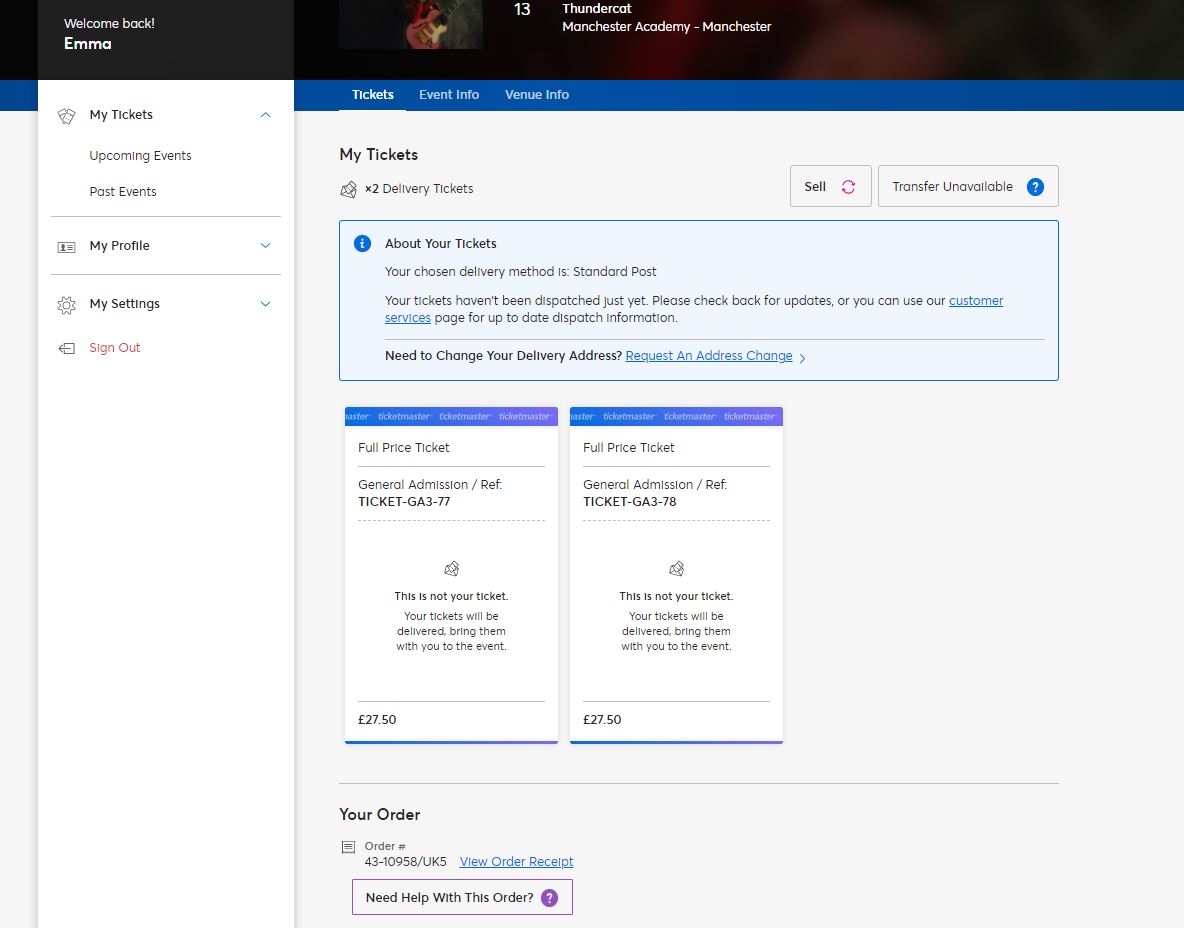 Step 3. Hit the Need Help With This Order? button and follow the on-screen instructions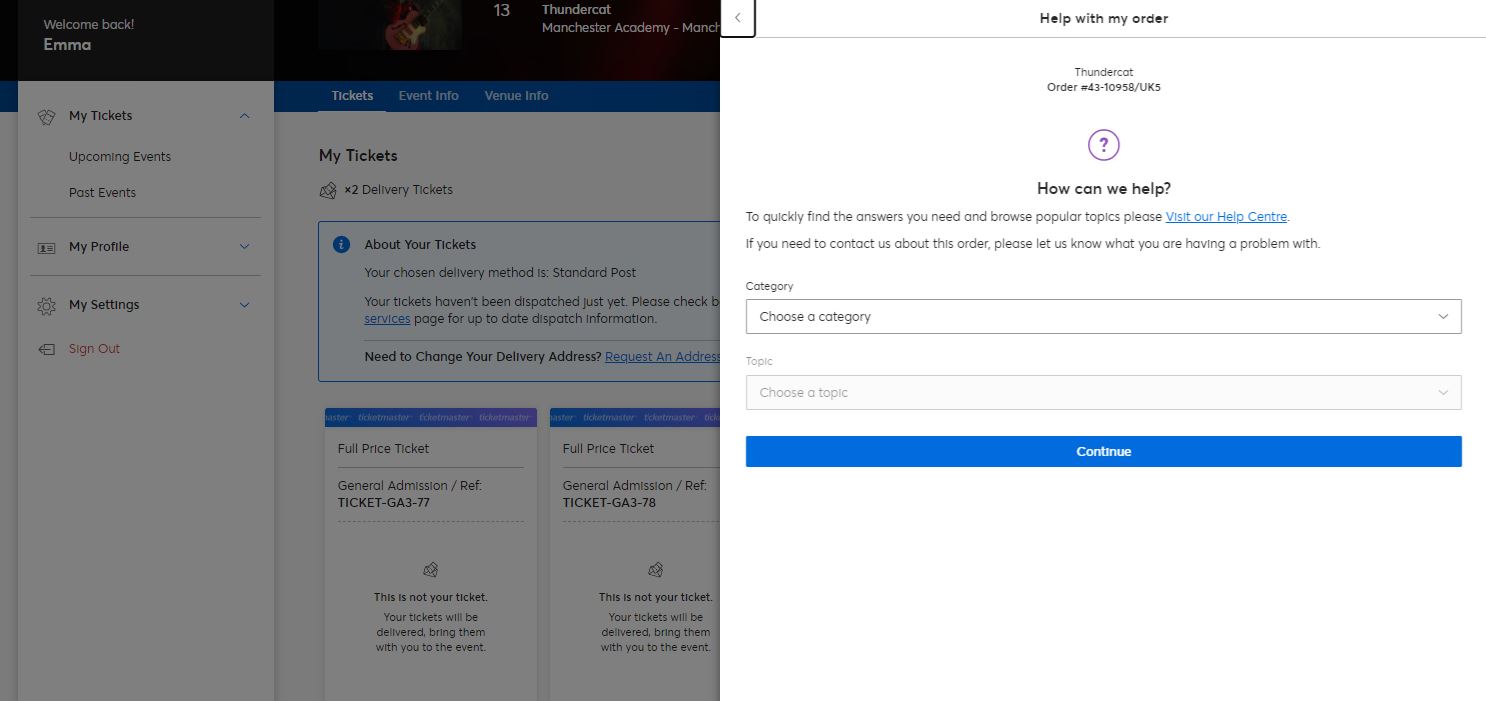 Need to contact us but you can't see your order or don't have one yet?
If you have a question for us that doesn't relate to an order in My Account you can contact us here
If you're contacting us through this form, please be aware we can only help you if your query concerns one of the following topics:

- Ticketmaster Gift Cards
- Telephone bookings
- Reseats and exchanges
- Help accessing 'My Account'
- An order you cannot see as it is a postponed or cancelled event
- An event that happened more than 90 days ago
If you cannot see your tickets/order for any reason, please select "I Cannot See My Order."
If your card used for purchase is no longer valid, please complete an EFT Request Form and attach it to the form when you submit it.

If you need to contact us about an order you've already made, please use the Help with this order button on the order information page by logging into My Account. You can find instructions on how to do this above. Please do not use this form if your question doesn't concern one of the topics above as we may not be able to help you.